Weddings at
Forest Oaks
The Forest Oaks Estate is the perfect location for a romantic wedding. The spectacular views of the Blue Ridge Mountains and Shenandoah Valley make the property a picture-perfect location for any size wedding.
Experience the romance and beauty of Forest Oaks as you create your perfect wedding day. We offer a full range of options depending on your needs ranging from small intimate elopements in our lovely solarium, our stately rear portico with its majestic views for moderate sized ceremonies and our outdoor venue with panoramic views of the Blue Ridge mountains and countryside for larger weddings.

Wedding Accommodations
At Forest Oaks, we believe that your special day should be your special day. We require a two-night minimum rental of all available rooms and Vine Cottage to ensure that only those associated with your wedding are present on the estate.
As part of our wedding package, we reserve the Oatlands Room at the Manor House for your exclusive use the night before your wedding until the day after the event providing you with an elegant room to stage and prepare for your big day
Note: The Inn and Cottage will sleep up to 22 people.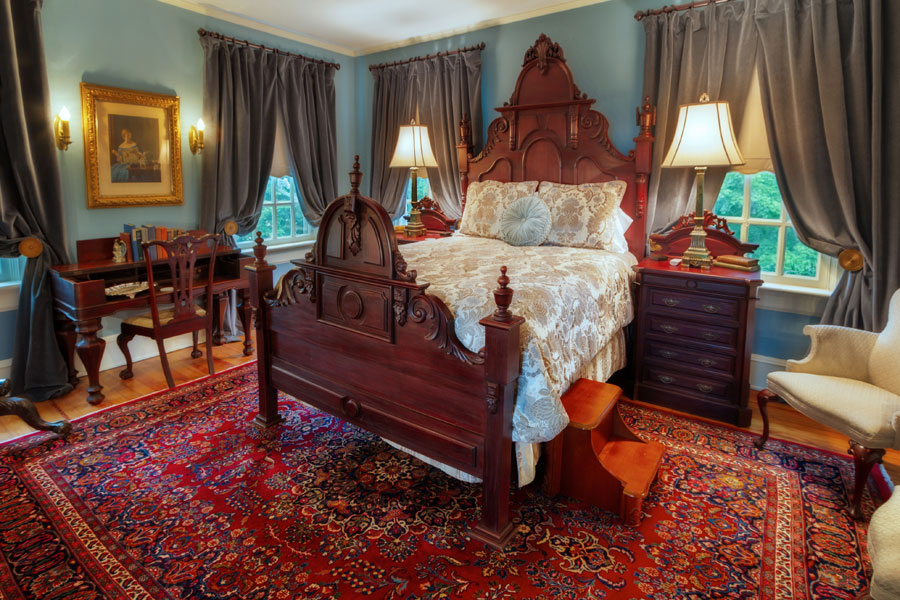 Wedding Vendors
Forest Oaks does not have a preferred vendor list, so you are free to use any caterer, florist or other vendor of your choice.
We will be glad to provide you with a list of local vendors that we have used in the past and have been very satisfied with their services.
Wedding Fees
Our standard fee is $1500 for use of the wedding venues.
Additional fees include an appropriately sized tent for weather contingency and for your reception, plus chairs and tables to accommodate your expected number of guests.
We believe that a wedding at Forest Oaks should be a truly unique event therefore we only host a limited number of weddings per year. Booking well in advance is highly recommended.
Contact Us
Please contact us with the details of your wedding and we will be pleased to provide you with a customized estimate for your event.
  540.291.1005
  cliff@theinnatforestoaks.com