Natural Bridge Zoo
Natural Bridge Zoo is one of the wildest places in Virginia – come face-to-face with several of the world's most exotic and endangered animals. NBZ is home to African elephants, mountain lions, Bengal tigers, zebras, ostrich, alligators, pythons, and many more!
Privately owned, the Natural Bridge Zoo opened in 1972. The mission of the zoo has always been the propagation and rearing of endangered species, offering the public an opportunity to learn about the threatened animals, birds, and reptiles that share our planet.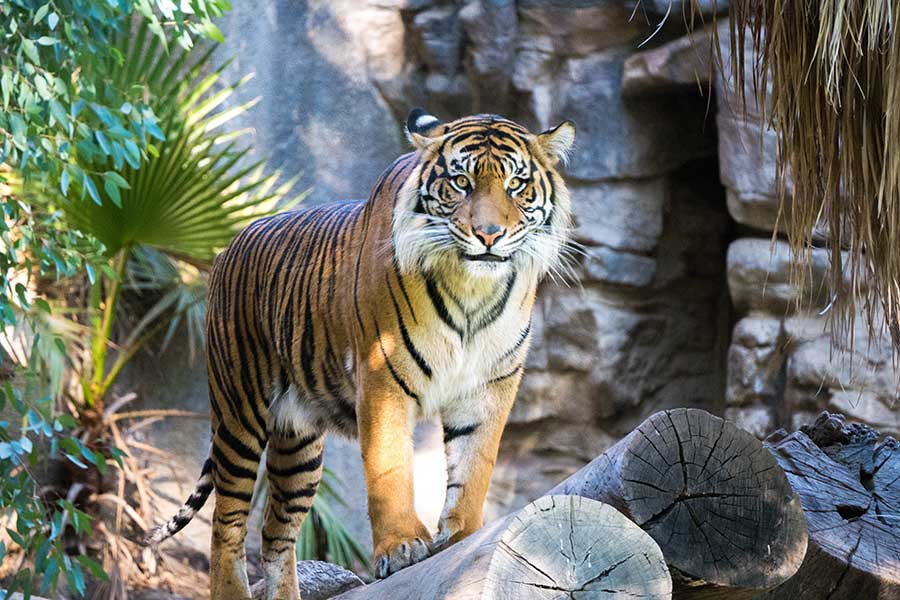 Guided Tours
Have you ever fed a tiger, held a snake, or fed a lemur before? Have you ridden on the back of an elephant?
Natural Bridge Zoo offers amazing, educational, and interactive tours – a very unique experience with some truly incredible animals. Make sure you make a reservation ahead of time.
Hours of Operation
Spring, March 20-May 25
10am-6pm, Mon-Fri
10am-7pm, Sat-Sun
Summer, May 26-September 7
10am-6pm, Mon-Fri
10am-7pm, Sat-Sun
Fall, September 8-November
10am-5pm, Mon-Fri
10am-6pm, Sat-Sun
Admission Prices
Children 3-12 | $12
Adults 13-64 | $18
Seniors 65+ | $16