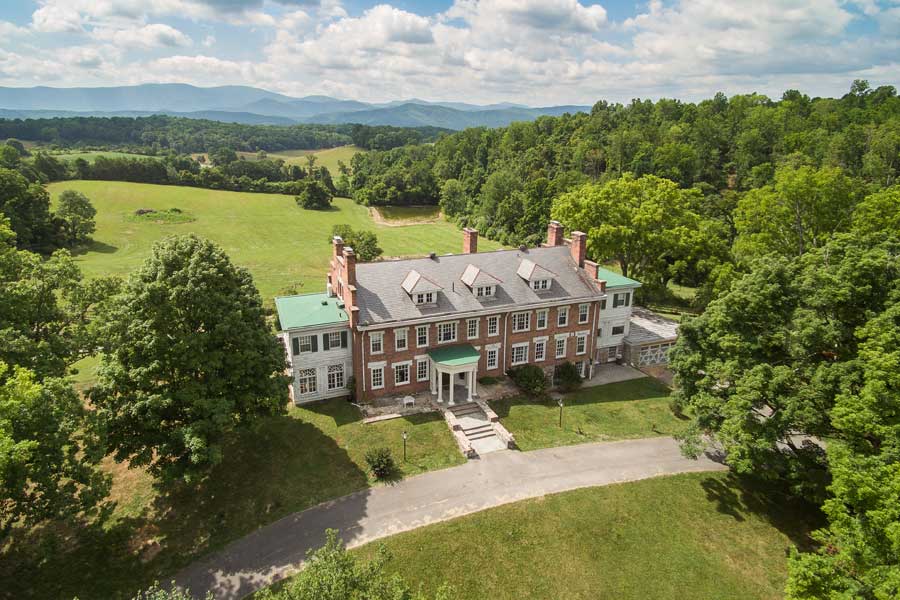 The Estate
The Inn at Forest Oak is a beautiful, historic estate located in Natural Bridge, Virginia. The palatial home was built in 1806 on a sprawling rural estate with incredible Blue Ridge mountain views. It is a special place.
Boasting 6 guest rooms, a cottage, onsite antique shop, bakery, dining room, billiards room, and parlors, this Shenandoah Valley bed and breakfast is unlike any other.
Estate History
The Manor House was built in 1806 by Matthew Houston who was a cousin of Sam Houston of Texas fame. The house served as a store and tavern as well as home to the Houston family and their sprawling plantation.
In 1812, Houston expanded the house and incorporated a two-story center hall with a full arched ceiling reminiscent of the nearby Natural Bridge. Surviving the ravages of the Civil War, the house stood virtually unchanged for over a century.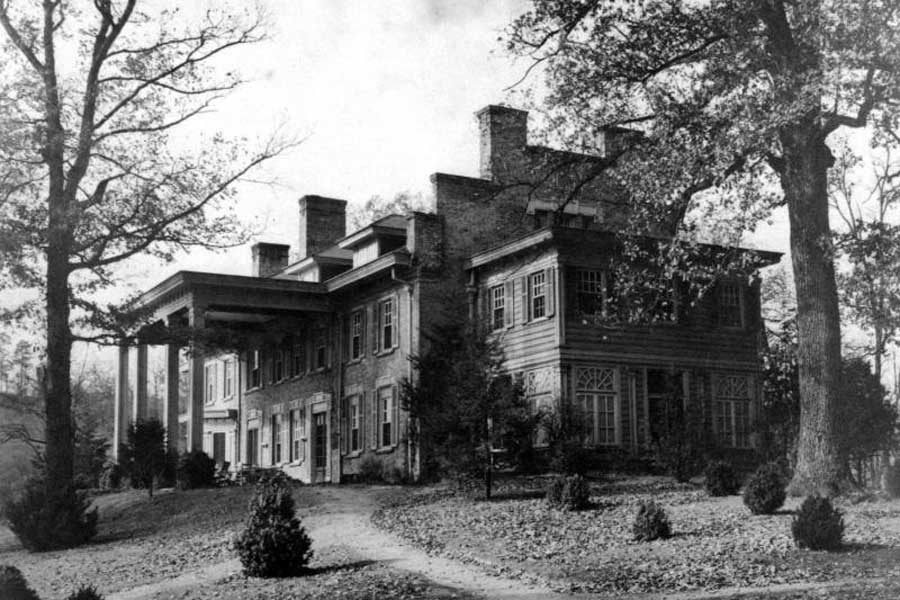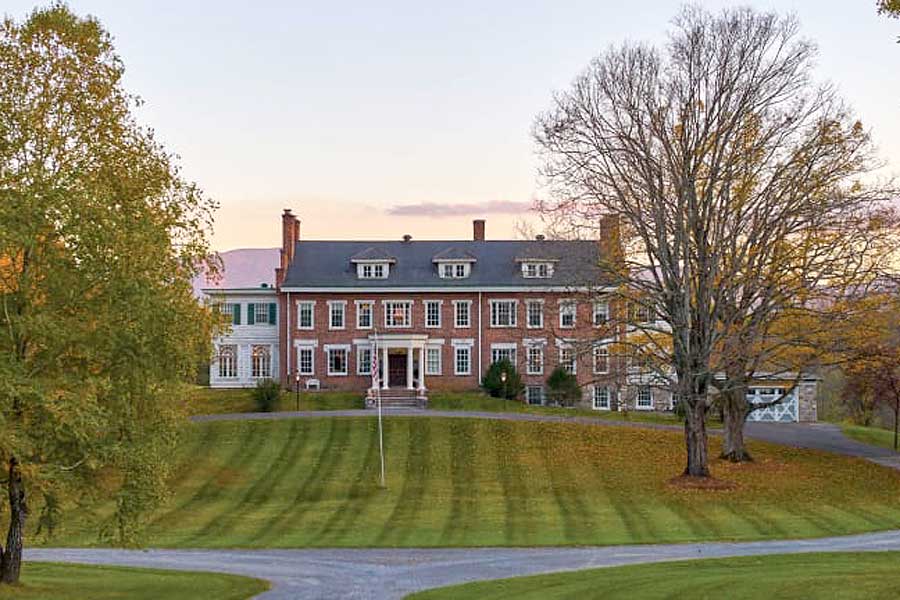 The Innkeepers
Owners Chris Walker and Cliff DeVito purchased the Forest Oaks estate in 2011 and have been diligently working on restoring the property since then. It was love at first site when the owners first walked into the Manor House, in-spite of the amount of work that would be needed to bring the property back to its original beauty.
The transition from their home in Phoenix, Arizona to a rural Virginia lifestyle was seamless since both Chris and Cliff were looking for a change from the desert southwest climate. The four-season climate, lush vegetation and history of the region was a natural draw. Restoring Forest Oaks has become a passion as is sharing the estate's beauty and history with the public.
Breakfast
Breakfast is the main event of the day at Forest Oaks. Served in our stately dining room overlooking the bucolic estate and majestic Blue Ridge Mountains your morning meal will leave you satisfied and ready for a day of fun and adventure. Breakfast is normally served at 8:30 a.m. and includes favorites such as:
– French Toast –
– Bacon Hash –
– Southern Waffles –
– Frittata with Fresh Tomatoes and Herbs –
Our portions are ample, and we always include a side of bacon or sausage, seasonal fresh fruit and hot coffee, tea or orange juice. Breakfast is served on our large antique dining table which can accommodate all twelve guests. Enjoy meeting new people, good conversation and a hearty breakfast as our guest.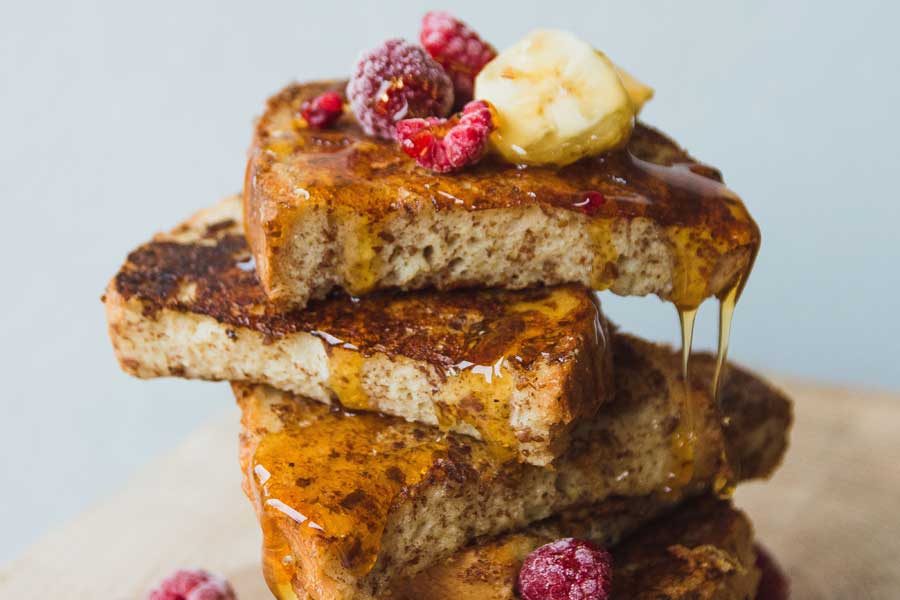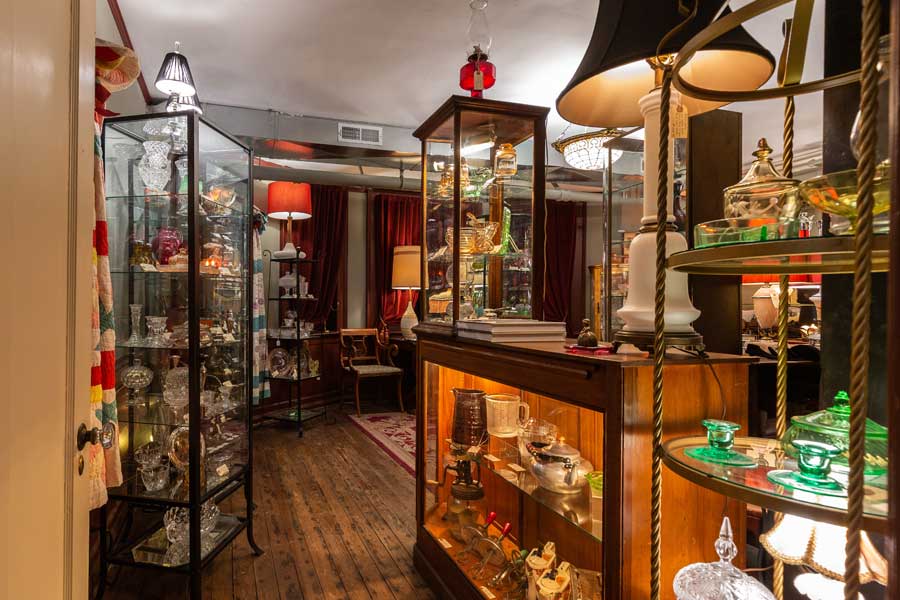 Tavern Lane
Antiques
Located in the Manor House basement in what was formerly the servants dining hall, Tavern Lane Antiques offers guests a unique on-site shopping experience.
The store is open to guests in both the Manor House and Vine Cottage and specializes in vintage estate costume jewelry, vintage lamps/lighting
fixtures, vintage glass, china and furniture.
While shopping, be sure and check out our Forest Oaks t-shirts and sweatshirts which come in a nice assortment of sizes, styles and colors.
Forest Oaks Bakery
Opening in the near future, the Forest Oaks Bakery will offer guests sumptuous baked goods including homemade pies, croissants, brioche, breads and preserves.
The bakery is in the Manor House basement in what was formerly the main kitchen for the estate.
Guests can enjoy our homemade sweet treats while relaxing on our rear portico or purchase pies or pastries to take home with them as a delightful reminder of their visit to Forest Oaks.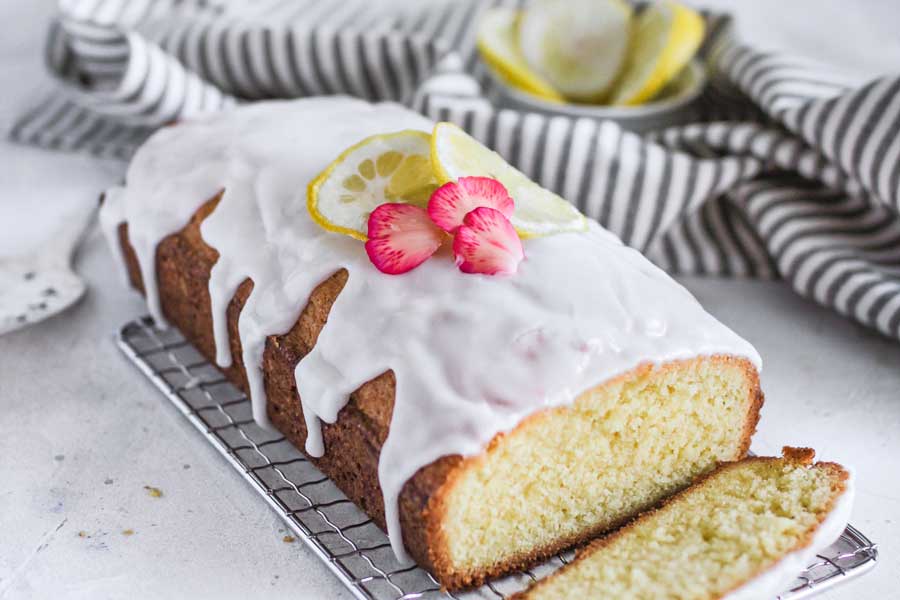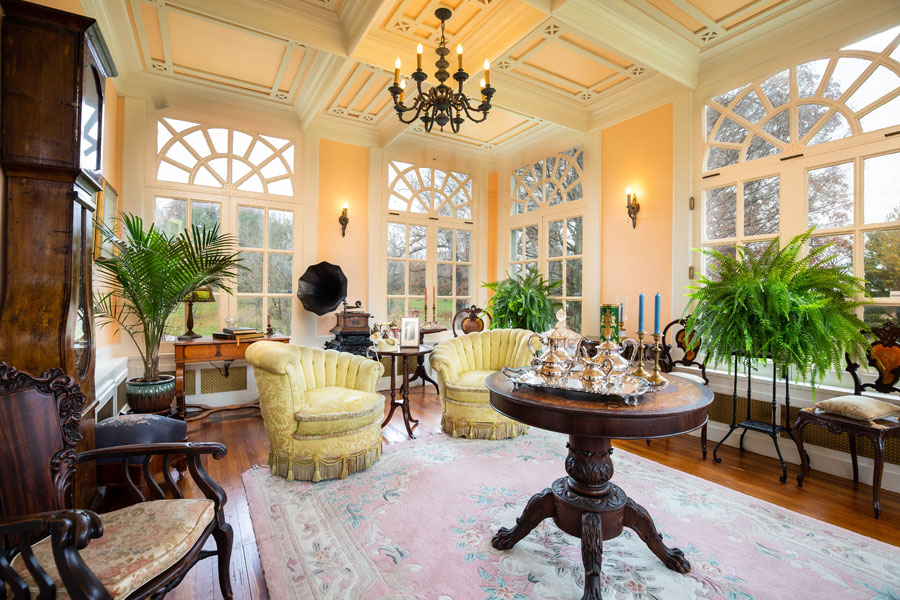 Inn Amenities
Experience the beauty and comfort of our historic bed & breakfast in Virginia. Located in the heart of the Shenandoah Valley, Forest Oaks is rich in history and character. Come and experience all she has to offer and enjoy the many fine amenities that are available to our guests.
– Private off-street parking
– Rear portico with mountain views
– Beautifully appointed common areas
– Extensive library
– Billiard room
– Fifty acres of pastures and woods to explore
– Hearty breakfast with fresh coffee
– Free Wi-Fi and high-speed internet
– On-site antique store
– Fresh baked goods from our very own bakery
– Easy access to local attractions
Room Amenities
– Large private en suite bathrooms
– Individual temperature control in each bedroom
– Heat and air conditioning
– Complimentary soaps, shampoo & lotion
– Ample supply of towels and bath cloths
– Bedside electronic charging stations
– Blow dryer
– Bottled water
– Iron and ironing board available
– Beautiful estate views