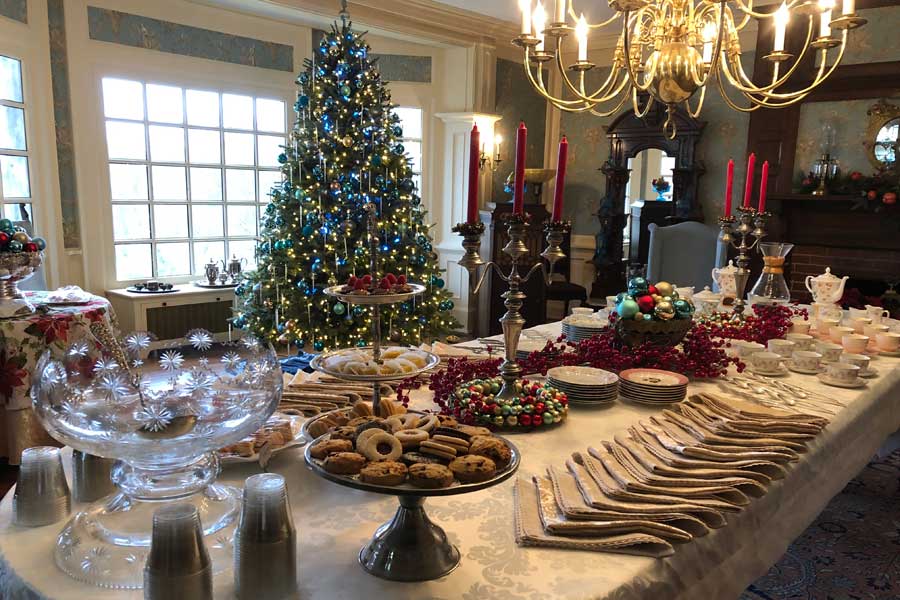 Christmas at Forest Oaks is a magical time. The Manor House takes on a festive mood with a beautiful array of Christmas trees, vintage train sets and holiday décor.
Come and experience a yuletide season from a bygone era as our guests at the Forest Oaks estate.
Hosted in the Manor House, you will feel like a character from Clue or Murder by Death, the perfect location for a mystery to be solved!
Weekends will include catered dinners prepared by local chefs.